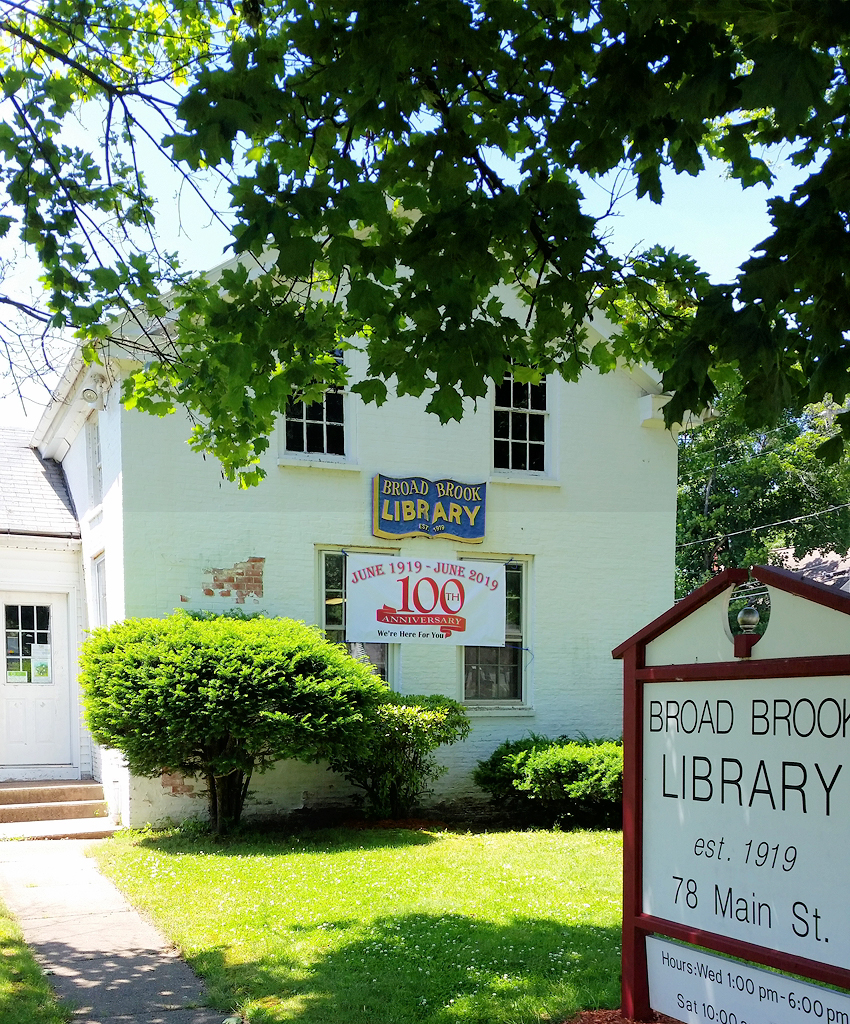 100 Years and Counting!
The Broad Brook Library has been operational since June 1919.
The BBL was housed in various locations until 1955 when the newly incorporated association purchased the property at what was 72 Main Street Broad Brook CT 06016 (now 78 Main Street due to the town renumbering the properties in the 1970s).
Celebrating BBL's 100th Anniversary this year with lots of excitement including the addition of FREE WiFi and the relocation of the East Windsor Chamber of Commerce and the East Windsor Education Foundation into the BBL.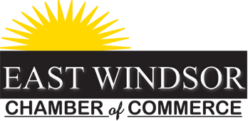 BBL is purchasing  new books each month from the latest best seller book lists. BBL loves to have  and continue to get Large Print books.
If you need to do research, They  have the latest CT General Statutes as well as many other publications. You'll also find books on local history some of which are hard to find.
With little technology, no late fees, and 20th-century paintings decorating the walls, the Broad Brook Library prides itself on its antiquity and small-town experience.(That unique  different approach to doing business – You don't need a library card and the
BBL doesn't charge fees of any kind).
Thier Mission is to have "People Read".
They have had Free  Public Events on Saturdays based on upcoming holidays and special dates. For example, they recently held a Father's card making event.It was well attended.
They continue to do these events on a Saturday prior to the special dates.
Coming in the Fall on various dates there will be Special Business Educational/Networking Programs  presented by the East Windsor Chamber of Commerce.The EWCC is also available to provide Tourist Information or to assist Businesses looking to Locate to East Windsor.
The BBL has FAX and copy facilities available for those that need them which are provided at minimal cost.
BBL is very active on Facebook – Broad Brook Library. (Posting at least 3 days a week).
Now with the East Windsor  Chamber of Commerce located  in the Broad Brook Library has been very beneficial to the  BBL  allowing them to be open many more days and hours, just look for the  colorful 'OPEN' flag out front.
With a grant from the East Windsor  Lions Club,they are purchasing many more Large Print Books.
These books tend to be very popular both among those that have some difficulty reading smaller print and many that don't have any problem but enjoy the benefit of the larger type.
Thier  policy is if a new book is available in large print, they will purchase this version first.
BBL has  a monthly raffle to help bring in needed financial support. Thanks to Mary Neilsen, a Local Artist, keeps us supplied with some very nice permanent wreaths for the raffle. We also have new ideas for raffles coming soon.
Since Town of East Windsor does not have a "town library",so the reliance is on private entities to provide these services. However some Town financial support is critical to Thier Success.
This fiscal year, the town is providing Broad Brook Library with $10,000 dollars, about half of necessary operational funding.
If you wish to be a "Friend" of this Unique Library Experience please feel free to donate any amount.
The Broad Brook Library is excited to have been here for 100 Years and are counting toward Our next 100.