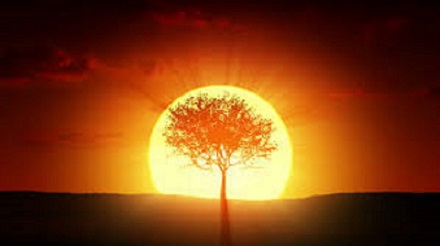 The East Winds- Special Monday Edition Feb 4th 2018
This weeks Headlines from www.eastwindsorchamber.com
At The Dam
Good Luck Ron!
2019 Feb. Parks & Rec Calendar
CFS Viewpoint 1.31.2019
Update from BBL
Fresh Arrival at Shamrock Motors
Check this out….
2018 Yearly Awards at Wallace & Tetreault
Totally Free Checking
Calendar of upcoming events: Complete details at www.eastwindsorchamber.com
Thurs Feb 7th-BAH w/Suffield Chamber EWCC members invited
Sat Feb 9th Abby's Helping Hand Winter Gala
Tues Feb 12th EWCC Monthly Business Meeting
Sat-Sun Mar 9th-10th 50th Annual NCCCC Home & Product Show (EWCC invited to participate-sign up with NCCCC)
Thurs Apr 11th Greater Hartford Womens Conference (SWCC)
Chamber Member Spotlight:
BEEBE LANDSCAPE SERVICES, INC.
Experience a New Level of Professionalism. 
Beebe Landscape Services, Inc. celebrates its thirty-third year by continuing to offer the best landscape and winter services in the region. At Beebe Landscape we pride ourselves in acting as your single-point-of-contact landscape contractor for all of your commercial, municipal and residential needs. Our team of professionals has the certifications, license, and expertise necessary to ensure that healthy, balanced soils on your property lead to a lush, green stand of turfgrass come spring, and a safe passageway to your businesses during even the worst winter storms. Our design team can convert your yard into the outdoor living space of your dreams, or greatly increase the curb appeal of your business for your established and prospective clientele. How? We listen. When you meet with one of our client representatives they want to hear your vision for everything outside of your door, and share insights and suggestions with you based on your horticultural questions.
With 798 acres of lawn cared for and 306 acres of snow cleared (and growing) we have the bandwidth to service properties small to large. Our Core Values allow us to offer the best landscape services in the Connecticut and Western Massachusetts regions since 1986.
Beebe Landscape's Core Values guide our high standards. These values represent our commitment to our customers, community, employees and environment. Our principles influence every decision we make. They solidify relationships, encourage commitment, promote teamwork and encourage  professional development. We strive to provide value in everything we do.
Landscape Management includes:
Annual Care & Maintenance
Brush Cutting
Bulb Care & Maintenance
Dormant Pruning
Mulch Installation
Parking Lot Sweeping
Perennial Care & Maintenance
Shrub Trimming
Spring & Fall Clean-ups
Weekly Maintenance
Beebe Landscape services do much more please visit : www.beebelandscape.com
Located at