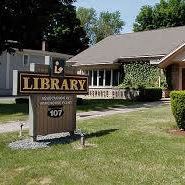 Registration continues for summer reading program, A Universe of Stories and activities at the Warehouse Point Library, 107 Main Street, East Windsor.   
Register online at www.warehousepointlibrary.info for the program and choose four activities for your child to attend.  
The program begins Monday, June 24 and continues through Friday, July 19.  Be a Robot Designer, celebrate Buzz Lightyear Day, see what a space suit looks like and more!  For more information, call the library at 860-623-5482.