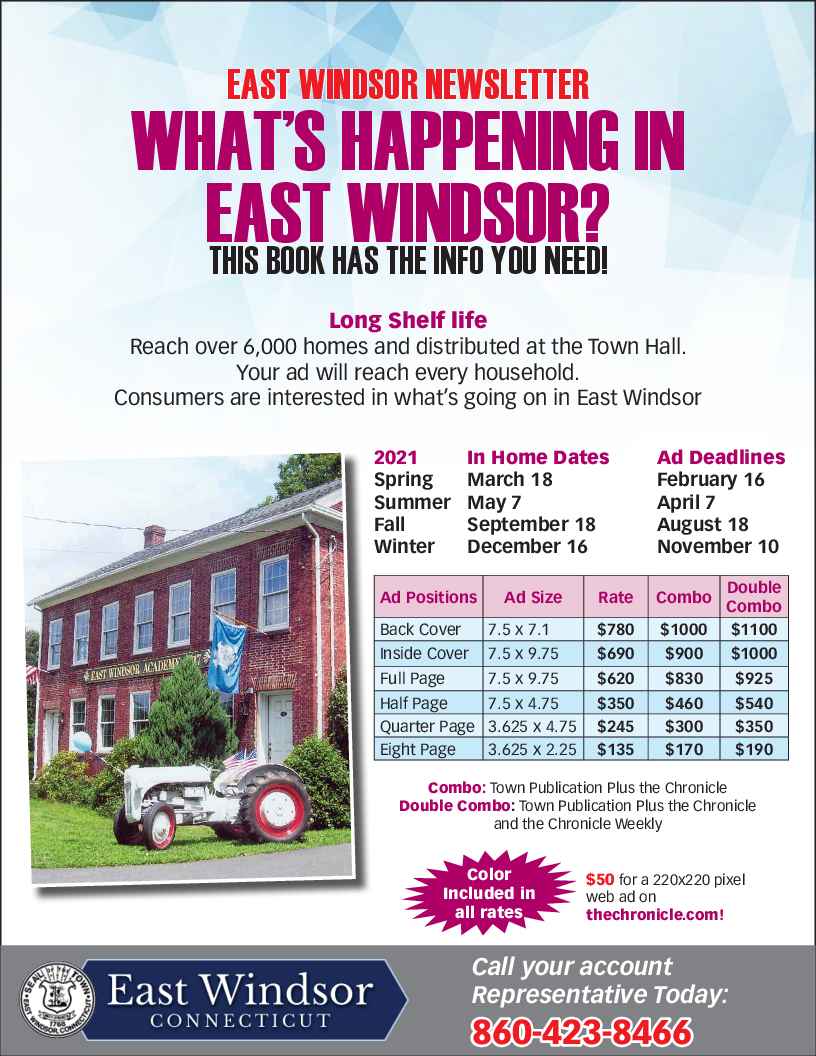 The Chronicle is very happy to be partnering with the Town of East Windsor, to produce "the Five Village VOICE" quarterly book.
2020 was a tough year for many local businesses but We are looking forward to a much better 2021  and we know the the Five Village Voice  is a valuable resource to local residents as well as area businesses.
The feedback we have received from businesses and residents in our first year of producing the book has been tremendous.
A copy is mailed to every home in East Windsor, the Summer book around May 7, 2021. Additional copies will be made available at the town hall .
The deadline to advertise to reach your local customers is April 7, 2021.. Jan from the Chronicle has provided the above  flyer for convenience. She can be reached at 860-423-8466 ext 3314 to reserve your space or any questions you may have.