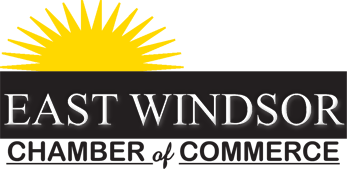 1st Day of August tomorrow-Boy this Summer has just sped by- Be sure to take advantage of the East Windsor Park (The RES.) to cool off-daily passes are very inexpensive.         This Week has Lots of Community events -National Night Out, Community Day Planning meeting, HAT meeting (Hunger Action Team) and coming  next Tuesday Aug 8th – EWCC's Business Monthly Business/BOD meeting at 1230pm.
Have a Great Week! –Jimbo
"East Winds" East Windsor Chamber of Commerce's Business & Community Electronic Update 7/31/2017 issue
EW Chamber Member News and Announcements
1) East Windsor Veterans Memorial Green fundraising is almost there BUT the East Windsor Veterans Commission & The American Legion could still use a few more donations –Also "Pavers" a way to be part of the actual memorial are still available –Contact EWVC Member Bob Lyke at 860 830 2978 for details-Donations may be sent to East Windsor veterans Commission PO Box 191 Broad Brook CT 06016
 2)  Reminder East Windsor Community Day Is coming Sept. 23rd-/The East Windsor Chamber of Commerce Encourages Your Business to participate as a Sponsor(they will have a shared Unmanned "Biz to Community Table" for cards & brochures for only $25.(this will allow you to be part of this Annual Community Event)=Please email ewcommunityday@gmail.com  for Vendor, Sponsor, Parade Registration(Awards will be given this year) or to nominate someone You think deserves a "Spirit Award".
Calendar of Coming Events-
 Aug 1st-(6p-930p-Rain Date 8/15)"National Night Out" at East Windsor Park (the RES) with east Windsor Wellness Coalition. FREE Admission w/ plenty of Kids Activities -Movie "Moana" at 815pm- Great Family FUN!- For more info on this event contact EW Parks & REC. at 860 627 6662 or see item at www.eastwindsorct.com  
August 1st -(7pm) EW Community Day Planning Meeting at Park Hill Meeting RM-1 Park Hill Rd Broad Brook CT 06016. This Years Community Day needs You. Are You a Business Vendor or Sponsor, Civic Group, House of Worship, Performers (single or Group, Want be part of a Parade (Float) – Join us at the meeting.More info email ewcommunityday@gmail.com .
 Aug 2nd– (11am)HAT Meeting (Hunger Action Team) at East Windsor Town Hall 11 Rye Street in main meeting Room- Great opportunity to help coordinate and improve efforts to assist are less fortunate neighbors. ALL are Welcome to attend and participate.
Aug 8th-(1230pm-130pm)EWCC Monthly Business/Board of Directors Meeting-Members (& Future) are encouraged to attend and participate- Order off the menu at Main Street Grill 110 Main Street Broad Brook CT 06016-
Aug 12th-(2p-4p)"Makerspace Workshop" at Warehouse Point Library- 107 Main Street East Windsor CT 06088- Call 860 623 5482 to reserve your spot-Limited space.
Aug 14th-28th-(during regular Business Hours-M-W 10a-8p TH-Sat 10a-5p)Bag Sale (to fill) at Warehouse Point Library 107 main Street East Windsor CT 06088-Purchase a Friends of the Library Yellow mesh Bag for $6 and fill with book sale items_(If you have bag already only $5 to fill)
 Aug-18th -20th–"Hartford County 4H Fair" w/Sponsors like Sophia's Restaurant & New England  Carpet Gallery & Gift Shop at 4 Town Fair Grounds Egypt road Somers CT . For Times ,Ticket  and Event sked see www.hartfordcounty4hfair.org .
 Sep 2nd– (10a-3p)(rain date Sep 3rd )"4th Annual BBFD Car & Bike Show" to benefit the Broad Brook Fire Dept. East Windsor Park & Reservoir  27 Reservoir Ave Broad Brook CT 06016. Dash Plaques for 1st 100 Cars, DJ/Music, Food & Drinks,50/50 drawing, Prize Drawings, Door prizes, Fire Truck Display-Over 30 trophies. Open to all Cars, Trucks, Motorcycles-Only a $10 Registration fee/FREE Spectator Admission-More info email BBFDCarShow@gmail.com .
 Sep 14th-17th "4 Town Fair" The Annual fair of Enfield, Somers, East Windsor & Ellington- East Windsor is Host Town this year.
 Sep 23rd–East Windsor Community Day 2017 –
-If you want to be Informed about, Be part of the Committee, Vendor Applications, Sponsorship Opportunities, Entertainment, Community Group etc- Please email ewcommunityday@gmail.com .
………………………………………………………………………………The "East Winds" is a Publication of the East Windsor Chamber of Commerce and brought to You by It's Members-For more info Please Visit:
More info about the "East Winds" or the East Windsor Chamber of Commerce please  email jim@eastwindsorchamber.com