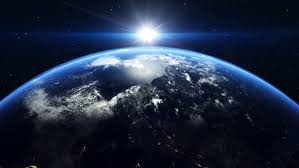 Mission Statement
East Windsor Public Schools will provide a high-quality, comprehensive, and meaningful education for all students within a safe and nurturing environment. Each student will be treated as an individual and taught to function as a member of a group and as a productive member of society. We will strive for each student to be proficient in all curricular areas. Our guiding principle: Inspiring growth. Achieving success.
The East Windsor Board of Education is comprised of nine members elected by the citizens of East Windsor. The Board of Education is charged with determining local educational plans and policies and establishing publicly endorsed educational goals and objectives for the students of East Windsor. Board members can be reached individually or by emailing boe-members@ewct.org.
Superintendent of Schools
Each Month Dr. DeBarge presents items like this
APRIL 2018 SUPERINTENDENT'S CORNER
The district participated in positive school climate activities on March 14, during the time designated for
the Walkout in honor of victims at Stoneman Douglas High School. Broad Brook Elementary School
students participated in a Kindness Day – giving each other high fives and being generally kind. East
Windsor Middle School students discussed quotes from the Kindness Challenge and decorated posters
of their favorite quotes. East Windsor High School students walked laps in the school and pledged
donations to the Sandy Hook Promise for each lap. Those donations combined with staff donations,
resulted in a donation to the Sandy Hook Promise of $433 on behalf of the East Windsor Public Schools.
We, as a school community, will continue to teach the Social Emotional Learning curriculum and focus
on building positive relationships, providing resources for students and working together to support
students in need.
We are pleased to share that work funded by the Alliance Capital Grant 2 is beginning. Safety and
security upgrades, new bleachers at East Windsor Middle School and Broad Brook Elementary School,
and new carpet in the East Windsor High School library are only a few of the projects that will be done
with this grant money.
The budget process is underway. The Board of Education presented its budget request to the Board of
Finance on March 21 and the PowerPoint can be found on the East Windsor Public Schools website
homepage at www.eastwindsork12.org.
April vacation will be the week of April 9-13 and Parent/Teacher Conferences are April 18-20. We hope
to see you then!!!
To know more about Our exciting Educational Opportunities in East Windsor please visit: https://www.eastwindsork12.org/