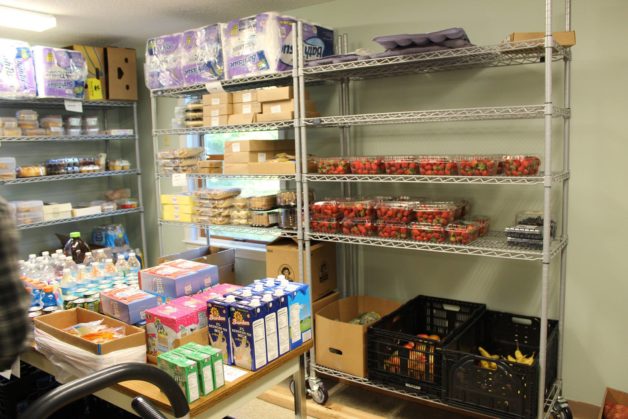 "Harvest for the Hungry" is October.
What is Harvest for the Hungry?
It's when The Community (groups) and Businesses join together to create /and receive donations to assist our less fortunate neighbors. From ongoing drop points to Power packs at schools to Scouts Canned Food Drive.
East Windsor Businesses that already have collection boxes for Non-Perishable food items:
Geissler's Supermarket (Warehouse Point)
Edward Jones Financial Services(Sophia's Plaza)
Windsor Federal Savings (Corner of North Rd and Shoham Road)
But for the Month of October
Dance Kraze (Sophia's Plaza)
East Windsor Chamber of Commerce (Broad Brook Opera House)
The East Windsor Chamber  is encouraging not only East Windsor Chamber Members to follow Suit but Other Local Businesses.(The EWCC will be releasing drop off spots shortly be sure to email jim@eastwindsorchamber.com  so we can put Your Business Name out there as well).
Here is some info for donations for "Harvest for Hungry" month:
East Windsor HAT ( Hunger Action Team) Power Pack Program is for Students at School.Food Donations & More info(items needed etc. as well as an application)can be picked up by calling Melissa Maltese at 860-627-6662. See the attached list for specific food needs.
Monetary Donations can go to East Windsor Hunger Action team with Power Packs in the memo and mailed to 5 Corner Cupboard.
On a continuous basis as well Five Corner Cupboard Food Pantry-Accepts Food and Monetary Donations for others please send to:
124 Scantic Rd East Windsor CT 06088 860-758-7763
As well Pauline's Stockpot Kitchen-Accepts Monetary Donations and is in need of Volunteers for Friday night dinners
Wesley Methodist Church 55 Main St East Windsor, CT 06088
Sue Corriveau will take calls/questions 860-951-6605
October is a time when the supplies at both location run low so lets make This October an Awesome "Harvest for the Hungry".