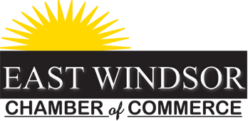 East Windsor Chamberites-Our Friends from North Central CT Chamber of Commerce have invited us to participate in the 50th Home & Product Show this year at the same cost as NCCC Members– Please see email from Them below and click on attachments/links for complete details-
Going to be a Great Show this year (Happening here in East Windsor at Old Wal Mart Location)- Jimbo
Letter of Invite from NCCC below—2019 marks the 50th Home and Product Show! This year we have new, fun and exciting attractions!
• New floor plan and vendors
• Different food options
• All new craft fair section in the show
• Updated show hours
• All new senior pavilion
• Returning family fun zone
• Door prizes for those who participate in our "passport" for the show!
Good Morning Jimbo
Our Committee would absolutely love to have the members of the EWCC participate in our Home Show at our Member pricing!
Our Early Bird prices are good until next Friday, January 18th.  That means that members of your Chamber can purchase a 10×10 booth for $375.00 ($425 after Early Bird)  Non-Profits with Early Bird $100 and $150 after Early Bird ends.
I have attached all the material we have been using to promote the show and included the link for both events below as the 50 Day celebration is open to the public ($10 admission – unless you purchase booth)!
Any of your members that purchase a booth before January 18th will receive two complimentary tickets to our January Business After Hours Next Thursday, January 17th from 6pm-9pm at Mount Carmel in Enfield for our Anniversary celebration and kick off for our 50 Day countdown to the 50th Home Show!
The event will be a 60's themed party with live music, teacup raffle, 50/50 raffle, food and a cash bar hosted by and benefitting the Enfield Fourth of July Celebration!
50 Day Anniversary Celebration: https://conta.cc/2QxJohy
50th NCCCC Home Show: https://conta.cc/2So2g43
Thank you so much for promoting and participating with us!!  Please let us know if we can ever assist you 😊
Karen Campbell
Administrative Assistant
North Central CT Chamber of Commerce
(P) 860-741-3838