Last Night was a Great Celebration Honoring Pat Soucy & Golden Gavel Auctions as "2018 East Windsor Business of the Year" at the East Windsor Chamber of Commerce's 22nd Annual Meeting held at East Windsor's Newest Hot Spot Elizabeth's Bar & Restaurant.
State Representative Christopher Davis presents a Proclamation from the State of Connecticut Saluting Pat Soucy & Golden Gavel Auctions(Signed By Rep.Davis,State Rep Carol Hall and Senator Tim Larson).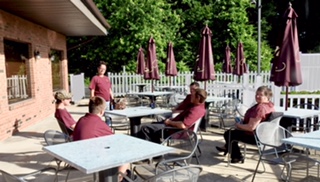 The Maroon Golden Gavel Auction Shirts were every where!(Patio outside Elizabeth's).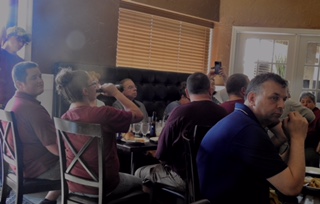 Great Food and Company!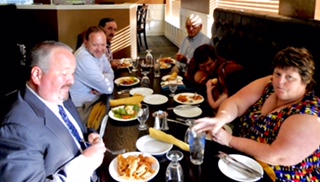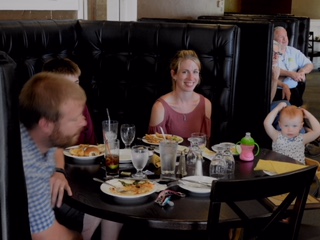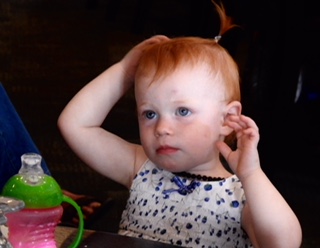 Golden Gavel Auctions Biggest Supporter!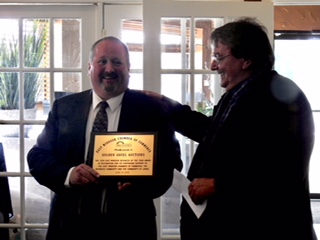 Pat Soucy Smiles as the Executive Director of the EWCC Jimbo Richards presents Golden Gavel Auctions Award for "2018 East Windsor Business of the Year".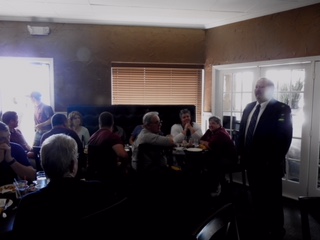 Pat Soucy addresses Those Gathered and Told of the Humble beginnings and How One of the Main Tenets of doing Business is to "Give back to the Community".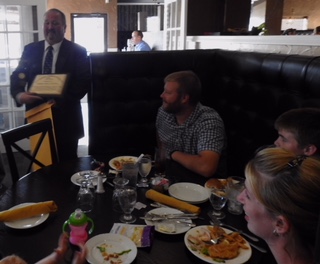 It was a Great Night– Congratulations to Pat Soucy, Golden Gavel Auctions and it's Amazing Staff.
Also Thank You to Elizabeth's Bar and Restaurant for Great Food & Service and Bob Lyke from "Images By Bob" for these Great Photos.