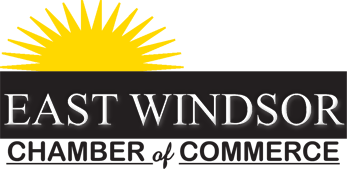 Lots in this issue 8/8/17  "East Winds" from "Lions Tigers & Pigs OH MY"! To "Working the Musical".East Windsor Chamber Members (and Future) don't forget tomorrow/Tuesday Aug 8th – EWCC's Business Monthly Business/BOD meeting at 1230pm at Main Street Grill- Members & Future members are encourage to come Network & Participate in the discussion.!
Have a Great Week! –Jimbo
James C Richards-Executive Director
East Windsor Chamber of Commerce
"East Winds"
Business & Community Electronic Update 8/7/2017 Issue
 EW Chamber Member News and Announcements
1) "Monday is Half off Admission for East Windsor Residents"(proof of residence required)Located at 58 North Rd east Windsor Ct 06088-Open 10a-430p –See www.ct-trolley.org for Ticket Info, Special events and more. Other Communities are Offered Half Off – On Tues-Enfield, Weds-Windsor, TH-Ellington, Fri- Windsor Locks.
 2) "Lions, Tigers & Pigs! OH MY!" Art Ventures for Kids providing "Lets Gogh Art" After School at Broad Brook Elementary-Sponsored by East Windsor Parks & Recreation-Runs Nov 14th-Jan 9th (Not on 12/26). Cost $98- for more info see www.ARTventuresforKids.com or Parks & Rec.- ** A scholarship may be available for a child whose parent is willing to assist EVERY week. If Interested email randi@artventuresforkids.com .
 3)  East Windsor Veterans Memorial Green fundraising is almost there BUT the East Windsor Veterans Commission & The American Legion could still use a few more donations –Also "Pavers" a way to be part of the actual memorial are still available –Contact EWVC Member Bob Lyke at 860 830 2978 for details-Donations may be sent to East Windsor veterans Commission PO Box 191 Broad Brook CT 06016
 Calendar of Coming Events-
Aug 8th-(1230pm-130pm)EWCC Monthly Business/Board of Directors Meeting-Members (& Future) are encouraged to attend and participate- Order off the menu at Main Street Grill 110 Main Street Broad Brook CT 06016-
Aug 11th – "Passengers from the Past" at CT Trolley Museum 58 North Road East Windsor CT 06088-GRide the Trolley as It was in it's heyday! Guests are encouraged to come dressed in era clothing (1890-1920)- For more info www.ct-trolley.org .
Aug 12th-(2p-4p)"Makerspace Workshop" at Warehouse Point Library- 107 Main Street East Windsor CT 06088- Call 860 623 5482 to reserve your spot-Limited space.
Aug 14th-28th-(during regular Business Hours-M-W 10a-8p TH-Sat 10a-5p)Bag Sale (to fill) at Warehouse Point Library 107 main Street East Windsor CT 06088-Purchase a Friends of the Library Yellow mesh Bag for $6 and fill with book sale items_(If you have bag already only $5 to fill)
Aug 18th–"Science Day" at CT Trolley Museum 58 North Rd East Windsor Ct 06088-Build a Card board trolley /detailed explanations & displays showing circuitry and more. For more info please visit www.ct-trolley.org .
 Aug-18th -20th–"Hartford County 4H Fair" w/Sponsors like Sophia's Restaurant & New England  Carpet Gallery & Gift Shop at 4 Town Fair Grounds Egypt road Somers CT . For Times ,Ticket  and Event sked see www.hartfordcounty4hfair.org .
 Aug 25th–"Super Hero & Princess Day" at CT Trolley Museum 58 North Road east Windsor CT 06088- Come dressed as Your favorite !!Treat Bags for Children Dressed Up! Themed Face Painting though out the Day! For More info visit www.ct-trolley.org .
Sep 2nd– (10a-3p)(rain date Sep 3rd )"4th Annual BBFD Car & Bike Show" to benefit the Broad Brook Fire Dept. East Windsor Park & Reservoir  27 Reservoir Ave Broad Brook CT 06016. Dash Plaques for 1st 100 Cars, DJ/Music, Food & Drinks,50/50 drawing, Prize Drawings, Door prizes, Fire Truck Display-Over 30 trophies. Open to all Cars, Trucks, Motorcycles-Only a $10 Registration fee/FREE Spectator Admission-More info email BBFDCarShow@gmail.com .
 Sep 8th -24th_(Fri, Sat Evenings Sun matinee)"WORKING" (a Musical)- presented by the Opera House Players/ A Musical Exploration of 26 People from all walks of Life!- Tickets on sale at Box office 8/8 at 860 292 6068. Opening Night Special only $17 for all ages.- At Broad Brook Opera House Complex 107 Main Street Broad Brook Ct 06016.
 Sept 14th-17th "4 Town Fair" The Annual fair of Enfield, Somers, East Windsor & Ellington- East Windsor is Host Town this year.
 Sep 23rd–East Windsor Community Day 2017 – GONNA BE FUN!!The East Windsor Chamber of Commerce Encourages Your Business to participate as a Sponsor Vendor –Put a Company Vehicle in the Parade(they will have a shared Unmanned "Biz to Community Table" for cards & brochures for only $25.(this will allow you to be part of this Annual Community Event)=Please email ewcommunityday@gmail.com  for Vendor, Sponsor, Parade Registration(Awards will be given this year)
**Nominations Needed! Nominate Someone or Some Business or Community Group You think deserves a "Spirit Award"-Email ewcommunityday@gmail.com .
 The "East Winds" is a Publication of the East Windsor Chamber of Commerce and brought to You by It's Members-For more info Please  email jim@eastwindsorchamber.com