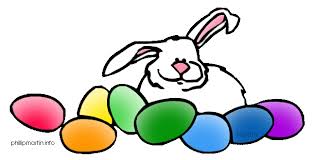 The East Winds– April 12th 2019 -Presented by the Members of East Windsor Chamber of Commerce
View from the Opera House–
 Lots happening in East Windsor from Bunny Activities,Movies, Business programs Including a BAH at United Bank to a Townwide "Neaten Your Neighborhood Initiative".
 Take a Moment and visit www.eastwindsorchamber.com for complete Headlines story and Calendar of Events information.
  Have an Excellent Day and remember East Windsor "Where the Sun Rises" on Business and Community- Jimbo
 Website Site Headlines
 Easter Worship Services with Broad Brook Congregational Church
 Pictures from Performance Kars BAH (Great FUN)!
Calendar of Events-
 Apr 13th     Sat Make a Spring  Bunny at Crafty Kraze 
 Apr 13th-   Sat  Easter Bunny at CT Trolley Museum
Apr 14th-    Sun Pancake Breakfast With Easter Bunny
 Apr 16th-  Tue Contracting 101 SBA Program/Asnuntuck CC
Apr  20th-  Sat  Horse Drawn Plowing Demo
 Apr 20&21 Sat &Sun  East Windsor "Neaten Your Neighborhood Initiative
 Apr 21st     Sun "Easter Brunch" at Sunset Tavern and Restaurant 
 Apr 21st     Sun "Easter Brunch" at Nutmeg
 Apr 21st     Sun  'Easter Dinner"at the Nutmeg
 Apr 24th    Wed Business After Hours at United Bank 
 Apr 25th    Thu "Pick a Pasta Night"(benefits Veterans Base camp & 1st Responders)
 Apr 27th-   Sat 2019 Walk for Abby
 Apr 27th-   Sat Safe Grad Tag Sale
 Apr 27th-   Sat FREE Shred Day with Windsor Federal Savings
 Apr 27th-   Sat RED White & YOU!
 Apr 27th-  Sat Saturday Afternoon at the Movies -WHPL 
 May 04th- Sat May the Force be with You-Stars War Night 
 May 15th   Wed TVCA- Business Symposium Hosted By Bradley Regional
 May 18th   Sat 'Spring Fling"(beer & Wine tasting Fundraiser)
 Jun 21st     Fri  Summer Solstice
 Jun 29th    Sat Guest Motorman Day 
Chamber Member Spotlight-
Conveniently located just minutes from Hartford.
We personally invite you to visit our facility at 65 Rye Street South Windsor, Connecticut, which is situated in a beautiful 
wooded country environment. We offer dedicated personalized service, beautiful ambiance, and exquisite food prepared by our certified chefs.
Your event is very important to us and we would like to personally invite you to arrange for a consultation and to tour our facility. Our professional associates are eager to assist you in finalizing every detail of your special day!

Thank you for considering Maneeley's, we look forward to servicing you soon. Contact (860) 528-6622 or visit