This Weeks Ten Of EWCC's Members Websites Randomly drawn For You to Visit! (Art Gallery to Supermarket to Library and more).
Staffmark
Courtney Lynn Photography LLC
Geissler's Supermarket
East Windsor Ambulance Association
Library Association of Warehouse Point
http://www.warehousepointlibrary.info
Syme Family Farm
Infoshred LLC
La'Notte Banquet Facility 
Agonist Gallery
Hartford Toner & Cartridge, Inc.
**Last Tues. Ten Websites Link-
https://www.eastwindsorchamber.com/site/ten-member-websites-for-you-to-visit/
EWCC hopes you found this 3rd listing helpful and interesting as we continue to publish 10 Members Websites Each Tuesday/
To See All of Our Members Website and Contact Info please visit 
 https://www.eastwindsorchamber.com/site/our-members/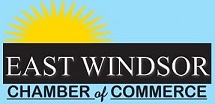 "Where the Sun Rises" on Business & Community