Business .Places and Events for Visitors can be listed in the Five Village Visit guide for FREE.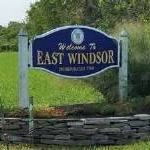 5 Village Visit July/August Update
-From the EW Economic Development Commission
     So What is "Happening"??
      Does Your Community Group or Business have in July/August (or beyond) that would be of Interest to Visitors of East Windsor CT. 
      The East Windsor Economic Development Commission will be providing our July/August "5 Village Visit" Electronic Tourist Guide shortly.
       This will be our 2nd Guide with and thanks to the Broad Brook Library for providing printed copies to the Town Hall. 
      This Electronic Guide is Free and  available FREE to those asking or well as those participating .
       To Participate in the 5 Village Visit Guide we need the following 
  What Type- IE  Museum, Place of Interest Hotel Restaurant, 
  Name-
  Contact info-IE Phone, email, website etc.
  Any Special Events- (calendar of events will be accepted)
       Send this information to Our Face Book page or you can email to jimbocrichards@gmail.com or mail it to 
           East Windsor Economic Development Commission
                                 "5 Village Visit"
                                  11 Rye Street
                                   Broad Brook Ct 06016 
         Thank You Your EDC Team –    
                                                      Gil.Brian.Bob & Jimbo