While East Windsor Ct has a Growing Commercial Corridors (RTE 5 , 91 and 140 ) which has it has been since the time of the CT River was our Shipping with Windsor Locks Canal and more Its Rich Farmlands and History have been a source of pride for the Community.
Recently the East Windsor Agricultural Commission assembled a (long) list of Our existing Agricultural Operations.
Agricultural Businesses in East Windsor
The Agricultural Commission has compiled this list of Agricultural Businesses in Town.(If they missed any business please let us know).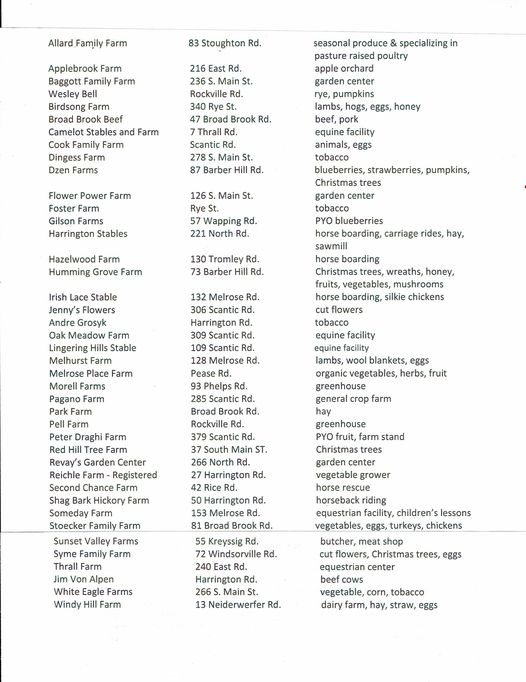 Some are full-time farmers planting many acres of a product and some are small family businesses, but all contribute to the agricultural presence in Town and to the economy.
In addition, many acres are planted on rented fields by farmers who live out of town.
The Agricultural Commission hope you will frequent the ones who are open to the public and we also hope you will appreciate the hard-working farmers who keep our amazing resource in production.