Syme Family Farm Opens DAHLIA CLUB  for Registration
        As we wrap up American Flowers week, what a perfect time to announce that our
DAHLIA CLUB
is open for registration. Visit our website for more info
.
http://www.symefamilyfarm.com/
         It includes four weeks of Dahlia bouquets starting late summer. You get to choose your blooms and color scheme each week! Spaces have filled up quickly in past years.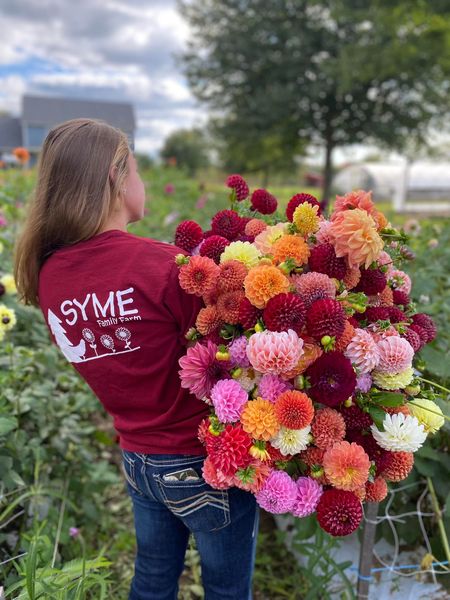 We are traditionalists and plant our Dahlias to bloom late summer and early fall. Dahlias don't like high temps so they hit their stride later in the season. Dahlia Club is a great way to enjoy our blooms for a little longer in the fall.
We wait until summer to offer Dahlia Club sign-ups because so many things can go wrong with this crop. We call them the "Divas" of the farm. We have had tuber over wintering issues, vole issues and more
, but this years crop is looking great! The beauty of Dahlias is always worth it!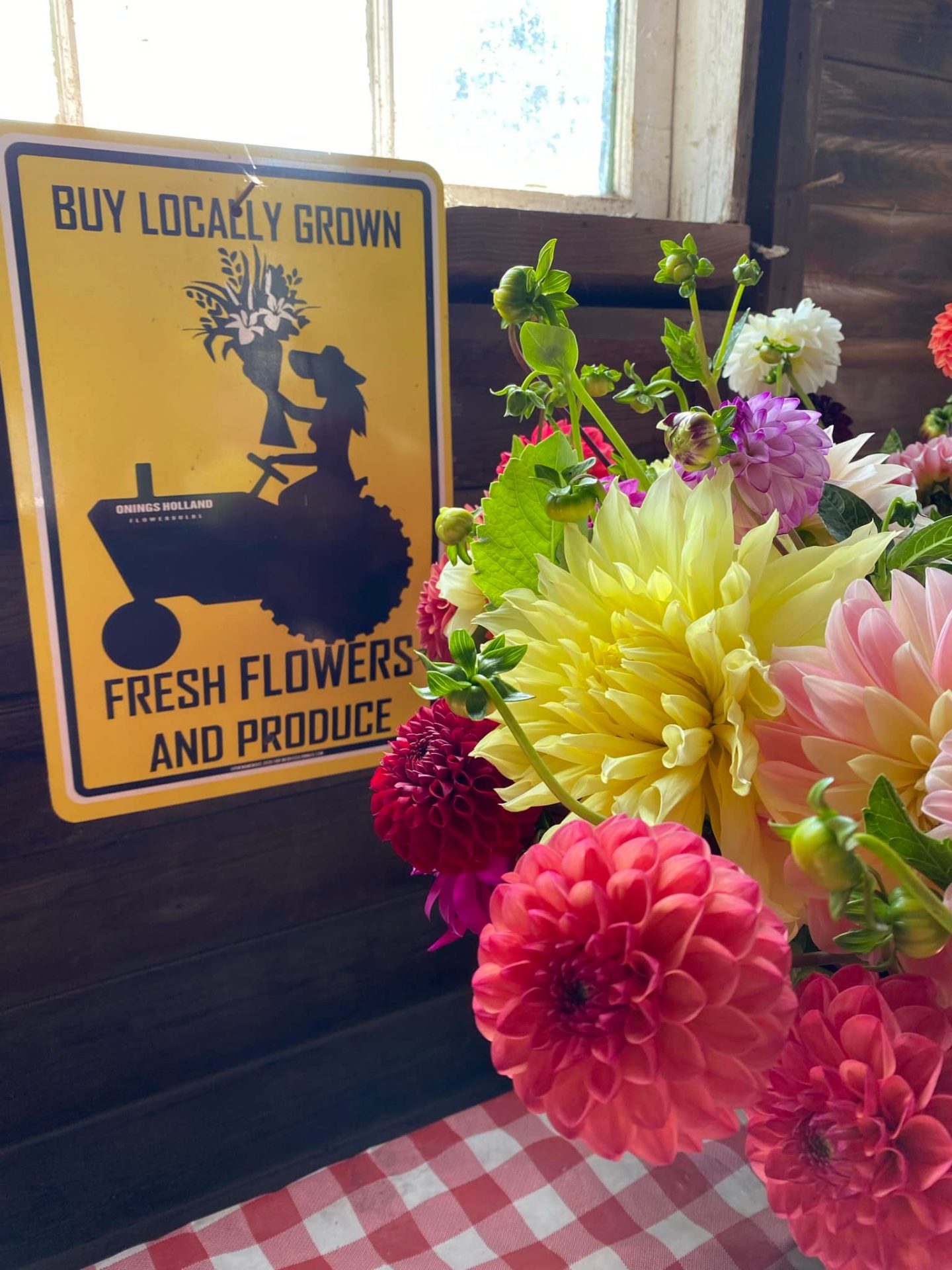 Syme Family Farm
                      72 Windsorville Road
                    Broad Brook CT 06016
(860) 623-5925