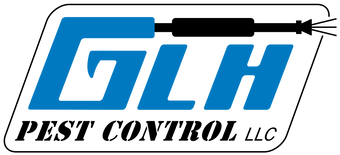 GLH PEST CONTROL LLC 
107 Greenwoods Lane, East Windsor, CT 06088
(860) 969-0056
B-3459
YOUR LOCAL PEST CONTROL COMPANY
SERVING EAST WINDSOR, CT & THE SURROUNDING COMMUNITIES
If insects or rodents have decided to turn your property into their home, you need an aggressive pest control professional on your side. GLH Pest Control LLC serves residential and commercial clients in Hartford County and Tolland County, CT. Based in East Windsor, CT, our locally- owned pest control company takes pride in helping our neighbors and communities fight back against unwanted pests. While headquartered in East Windsor, our team is proud to assist Windsor Locks, Windsor, Bloomfield, Suffield, East Granby, Enfield, East Hartford, and West Hartford, CT.
your needs or to schedule an appointment! 
While pests can be troublesome, the last thing that we want to do is make things at your home or place of business worse with harmful chemicals and toxins inundating your property. We have stringent standards and use only environmentally conscious products to get the job done. This allows us to provide dependable, safe and effective pest control services. Whether you're dealing with bedbugs in your home or rodents throughout your business, the team at GLH Pest Control LLC is here to help you and your property. To get started, please feel free to give us a call to discuss your needs or to schedule an appointment! 
Hours of Operation
Monday: 08:00am – 6:00pm | Tuesday: 08:00am – 6:00pm | Wednesday: 08:00am – 6:00pm
Thursday: 08:00am – 6:00pm | Friday: 08:00am – 6:00pm | Saturday: 08:00am – 12:00pm | Sunday: Closed
Service Areas
East Windsor, CT | Windsor Locks, CT | Windsor, CT | Bloomfield, CT | Suffield, CT | East Granby, CT | Enfield, CT | East Hartford, CT | West Hartford, CT