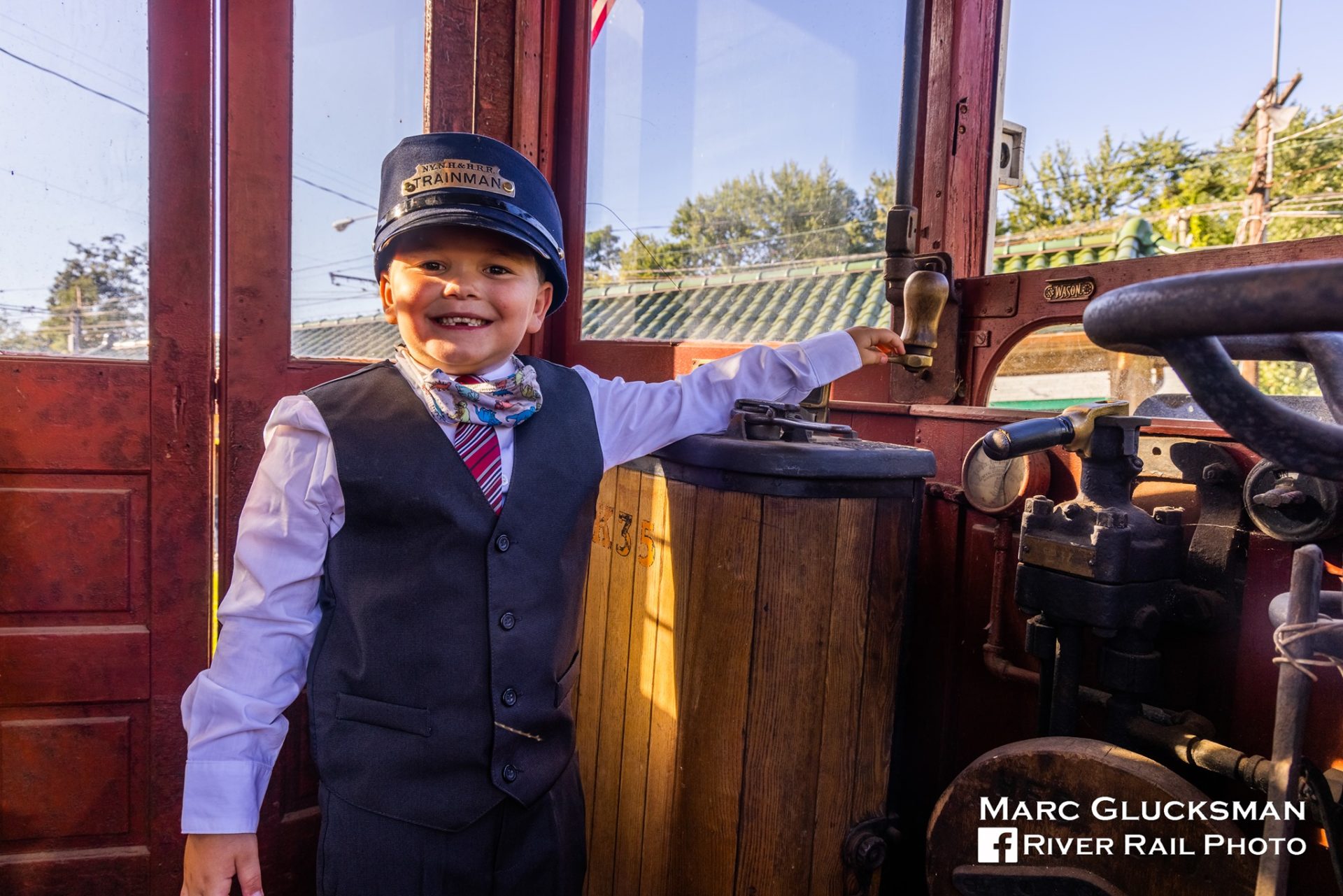 Summer Fun at the Connecticut Trolley Museum
EAST WINDSOR, CONN., June 24, 2022– The Connecticut Trolley Museum (CTM) presents Summer activities that will start on June 21st and runs until Sept 4th.
Summertime is the best time to visit the CTM, visit once or all summer long! CTM will hold activities for all ages! Let CTM help you make memories that will last a lifetime!
All summer long CTM will hold many activities including:
Trolley Rides: Take a Trolley ride operated by period dressed motormen.  Learn historic information about each car you ride and how the museum began.
Trolley Experiences: Get up close and personal as you climb aboard stationary trolleys from our incredible collection in our Visitors Center. From streetcars to Interurban cars this is your chance to take the controllers and let your imagination "operate".
Crafting Station: Make a Motorman Hat, create your own trolley fare ticket and make finger print paper trolley cars! Take your new creations home with you for future use.
Dress-up Station: Dress up as a Motorman or Conductor! Great Photo op!
LEGO Build: During your visit build your own Lego creation focusing on trolley and trains from the past and future. After you creation is built display it for all to see throughout the summer.
Fire Truck Museum: View over 15 Fire Trucks dating back to 1923.  Learn more about the Fire Truck Museum's collection along with historic Fire Fighting Equipment. (Admission to Fire Truck Museum is included in the Trolley Museum admission ticket).
Special Kid Time Fun!
Every Tuesday throughout the summer at 10:30am & 1:30pm join us for Storytime Trolleys featuring stories about the adventures of trolleys and trains. The reading will be inside one of our historic trolleys and a trolley ride will follow. Every story is different and all ages are welcome! Storytime included with paying admission.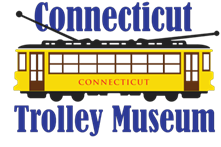 Become a Member of the CTM!
Become a New Museum Member and receive the rest of this year and next year for the cost of one year.
During the months of July receive half off admission to Amelia Park Children's Museum in Westfield, MA. During the month of August receive half off admission to Riverside Reptiles Educational Center in Enfield, CT.
During the months of July and August receive 15% off your entire food order at The Yarde Tavern located 5 minutes from the Museum.
All year round receive discounts to Trolley Museums located from Maine to Maryland. Benefits to the CT Trolley Museum are- Free general admission, half off Special Event admission, No charge for extra trolley rides & more. For prices on membership visit www.ct-trolley.org or call the Museum at 860-627-6540.
Admission Prices are $11 for Adults, $10 for Seniors (62+), $10 for Youth (ages 12-17), Children (ages 2-11) $8, children under 2 and Museum Members free.
**Please visit the website for Special Event prices.
The Museum is Open from 10am-4:00pm (last trolley ride departs at 3pm), for more information visit www.ct-trolley.org or call 860-627-6540.
The Connecticut Trolley Museum is located at 58 North Road (Rt. 140) and is 15 minutes north of Hartford and 15 minutes south of Springfield.
   Annual Fund Drive Underway "Clang Clang"
The CTM's 2022 Annual Fund Drive has begun and They hope that you will be able to lend your support. They are seeking to raise $160,000 this year to support the operating budget and several special projects. Thanks to a number of early contributions we have now raised more than $52,000. Your personal contribution would move us closer to our goal.
As part of their fundraising effort they have established two Higher Giving Levels.
Donors can join the Leadership Circle with gifts of $2,500 and up or the Heritage Club with gifts ranging from $500 to $2,000.
While this may be a possibility for you, but if not, The CTM wants you to know that a contribution on any amount would be welcome. And of you have already made a gift, THANK YOU!
 Click here to
view
our current list of this year's contributions through 6/6/2022. Thanks for being part of the Museum Family. They hope to hear from You soon!
Connecticut Trolley Museum
58 North Rd
PO Box 360
East Windsor, CT 06088
For More Information about The CTM please contact:
Gina Maria Alimberti
Executive Director
860-627-6540