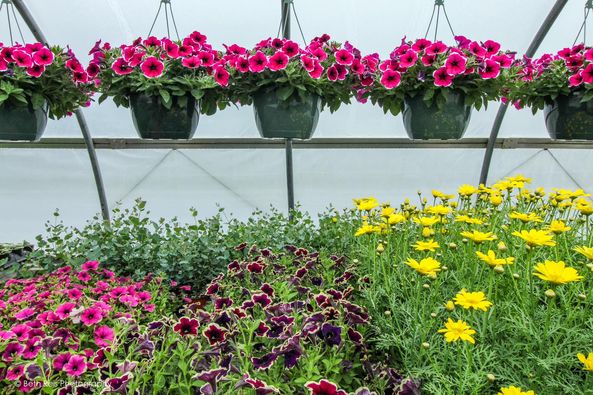 We will kick off Spring Greenhouse sales this weekend, Saturday May 1st and Sunday May 2nd from 10:00 am-5:00 pm.
Our own culinary herbs, colorful annuals, mixed planters and much more.
Saturday will be a soft opening due to the possible expected winds, we do not want the plants to get wind damage. We will hold off setting up outdoors until the wind has passed.
Tulip bunches are still available in the front barn each day until sold out.
There are limited spots available for the Saturday pickup of the 2021 Cut Flower Club, if you are interested in this for a Mother's Day gift, time is running out.
Thanks so much for your amazing support!
Photo credit: Beth Reis