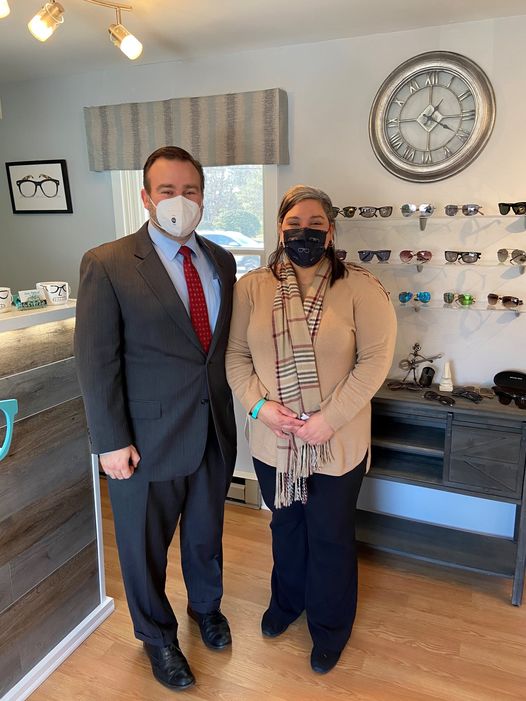 First Selectman Jason E. Bowsza welcomed Rebecca of Soto Optical to East Windsor.
In business since 2020, Soto Optical relocated to a more prominent storefront in Pasco Commons in January of 2021.
They specialize in name brand and discontinued frames at a discounted price and offer prescription eyeglasses including single vision, bifocals, sunglasses, and safety eyewear.
Rebecca opened Soto Optical in East Windsor, "because she saw a need in the community for discount optical services." She provides one-on-one service by appointment only.
Soto Optical is located at 35 South Main Street in Pasco's Plaza and the hours are Wednesday and Saturday 10:00 am to 3:00 pm, Thursday and Friday 10:00 am to 5:00 pm.
Soto Optical is a Member of the East Windsor Chamber of Commerce