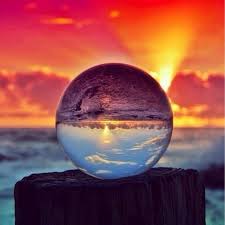 The East Winds -Feb 22nd 2019 Edition
 Executive Director Note- This weekend be sure and stop by the "Winter Musical Artists Market" at Agonist Gallery right here in the Village of Broad Brook. GREAT Opportunity for Local Artists to display and the Public to View. 
Chamber Member Spotlight-
    La Notte is a full service wedding and event facility, located conveniently in North Central Connecticut (17 Thompson Road East Windsor CT 06088 right off I91).
   Established in 1992, La Notte is a family owned and operated venue nestled in the heart of East Windsor, Connecticut.  Uniting rustic elegance and timeless romance, La Notte sets itself apart with a private, unique, warm and inviting setting for a memorable affair.  Nestled on several acres of impeccably manicured land, La Notte features several event rooms, a stunning outdoor tent, and full bridal suite available for your next event or BIG wedding day! Call 860 627 7774 or visit www.lanotte.com 
Your wedding reception or special event can be held in one of our three banquet rooms or you may choose to celebrate in style with a tented reception. Step outside and you'll be surrounded by tiered patios that serve as the perfect atmosphere for cocktail hour, a cascading waterfall, fire pit, and a grand pergola for an unforgettable ceremony. With sprawling over 11,000 square feet, and over 40 years industry experience, we are certain La Notte would be an excellent solution for you special day
Calendar of Events
Feb 24th Sun-"Winter Musical Artists Market
                   "Community Clean Up event 2019" Planning meeting
 Mar 2nd  Sat- "Farming for Your Future"
 Mar 5th   Tue How to Start Your Own Business/a SBA Program
 Mar 9th & 10th 50th NCCCC Home & Product Show
                 (EWCC members are invited to participate)
 **Future events(details of above items) like Death Aboard the Duchess,How to Finance Your Small Business,Easter Bunny at CT Trolley Museum etc. can be found at 
www.eastwindsorchamber.com
 .
Headlines from Website
Two Fresh Trades
Support Our EW Girl Scouts
Blast from the Past
Nature Nate's 100% Pure
2019 Limerick Contest
Youth Sports Contact Information
Warehouse Point Library in Big Y Community Bag Program
(Like us on Facebook for even more stories and shares from our Members and the Community)
The East Winds is a Weekly Electronic Newsletter of the East Windsor Chamber of Commerce