The East Winds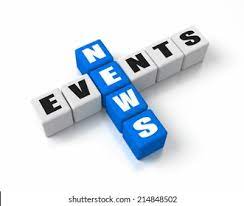 1/28/23 -Special Saturday Edition
View from Church and Main-
         Hello All- the New Floor is in at The East Windsor Chamber of Commerce Office/Broad Brook Library and it is just Beautiful.
        We are publishing this special edition of the "East Winds" as we could not publish earlier this week BUT it has Press Releases on Our New Members, Syme Family Farm, Love Inspired Charms, New Dining, Join the Windsor Federal Team, Seniors are Appreciated at KK and Warehouse Point Library receives Matching Grant and You can Help!
On both Press Releases and Calendar of Event is Lincoln Tech's very Special Open House on Feb 4th.
       Calendar of events includes other items like the EWCC's Virtual Networking (Open to All Businesses-NO membership in EWCC required), Music and Magic at Broad Brook Opera House and this Years Panther Plunge. 
  Lastly Items of Interest has flyers from Social Services to assist those residents with water coming & going.
     It is great to be back and as always East Windsor continues to be "Where the Sun Rises" on Business & Community.
    Have a Great Saturday Jimbo 
Press Releases
Click on story title or visit https://www.eastwindsorchamber.com/site/category/press-releases/
Specials on next story about Nonnas are out of Date But Menu is not
************************************************************
 Calendar of Events
For details and more please visit
 www.eastwindsorchamber.com and click on Event Calendar
Tonight -JAN 28 Sat
Zach Nugent & Dead Set 

@ Broad Brook Opera House

 
8:00 pm – 11:00 pm
FEB 4 Sat
Lincoln Tech -Open House 

@ Lincoln Tech

 
10:00 am – 1:00 pm
A Tribute to SUBLIME by Night Moves! @ Broad Brook Opera House 
7:00 pm – 10:00 pm
FEB 7 Tue
Virtual Networking Meeting- AM Edition-Open to All Businesses (1st Tuesday of the Month)

@ Cyber Space (Wherever You Are)

 
8:00 am – 9:00 am
FEB 10 Fri
Doc Dixon's Magic & Comedy! 

@ Broad Brook Opera House

 
7:00 pm – 10:00 pm
FEB 11 Sat
Special Valentines Day Crafty Craze 

@ Warehouse Point Library

 
10:30 am – 12:00 pm
FEB 17 Fri
High Noon – A Tribute to Lynyrd Skynyrd & Southern Rock 

@ Broad Brook Opera House

 
7:00 pm – 11:00 pm
FEB 18 Sat
Panther Plunge 2023 (Freezing for a Reason) 

@ See Info Below 
12:00 pm – 2:00 pm
*************************************************************
Items of Interest-