This Free Event will be hosted virtually and is Open to:
Military Veterans
Active Service Members
Military Spouses
Military Community Supporters
  The Event allows Attendees to learn more about career opportunities at M&T Bank.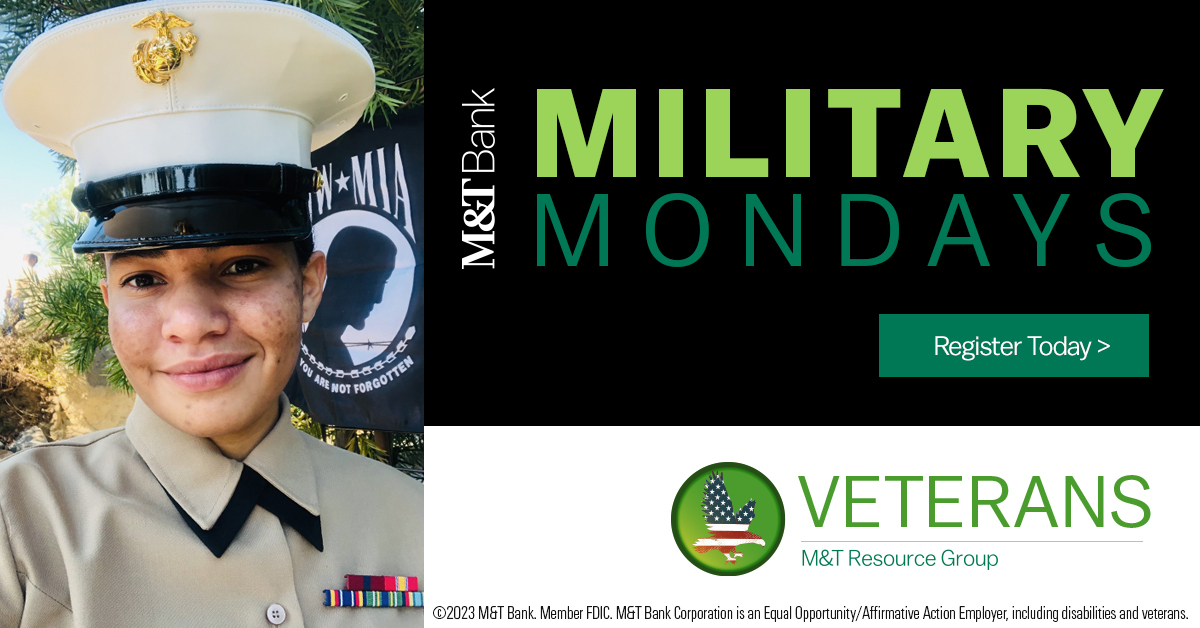 For active service members, we currently have fellowship positions available through DoD SkillBridge, so we will have dedicated team members available to answer any questions relating to that program.
We will also have (virtual) rooms available for full-time job seekers looking to learn more about our immediate openings across the organization, but that's not all. If you need help with updating your resume, understanding how to describe your transferable skills from the military, or simply looking for some interview best practices, we will have colleagues from our Veterans Resource Group available to share that advice, as well!
*********************************************************
East Windsor Branch of M&T Bank
39 Prospect Hill RD, (RTE 5) East Windsor Ct 06088
For more info Banking Services offered there pleases contact-
Gregory Vassor